About Online Pokies Australia
Our main goal is to provide information on the highest quality and most exciting pokies for Australian players where you don't have to register, download or pay for them. On our website, you will find plenty of honest reviews on pokies, with an option to play them. We also offer free pokies so our Australian users can get to know the game. We don't offer or encourage any real money gambling, so all pokies contained on our site are free.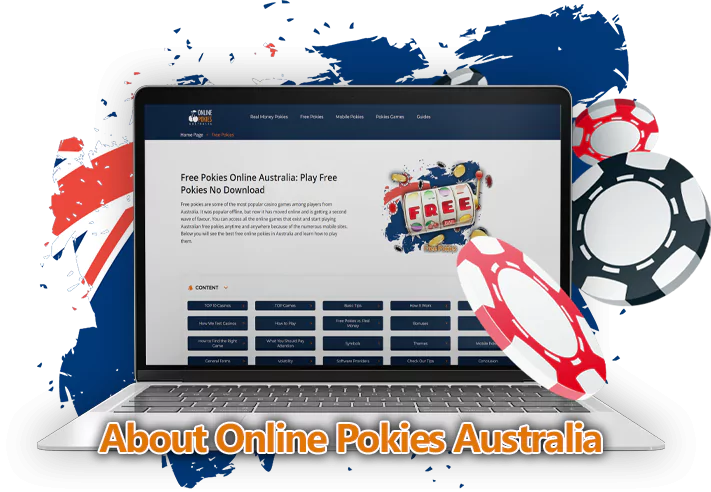 About free online pokies
Our website contains information about pokies, and this information is entirely our own opinion and is not influenced by any gaming companies or third-party sources. This means that we can view any games, draw our own thoughts on them, and present them on our site. We present our users with thousands of online pokies from licensed providers, which can be played for free, including in demo mode. Each slot machine has been tested by our team time and time again to make sure you get the best possible gaming experience playing free online pokies. What's more, for your convenience, we sort the slot machines into categories by manufacturer, and by theme, so you can find the pokies to your liking faster.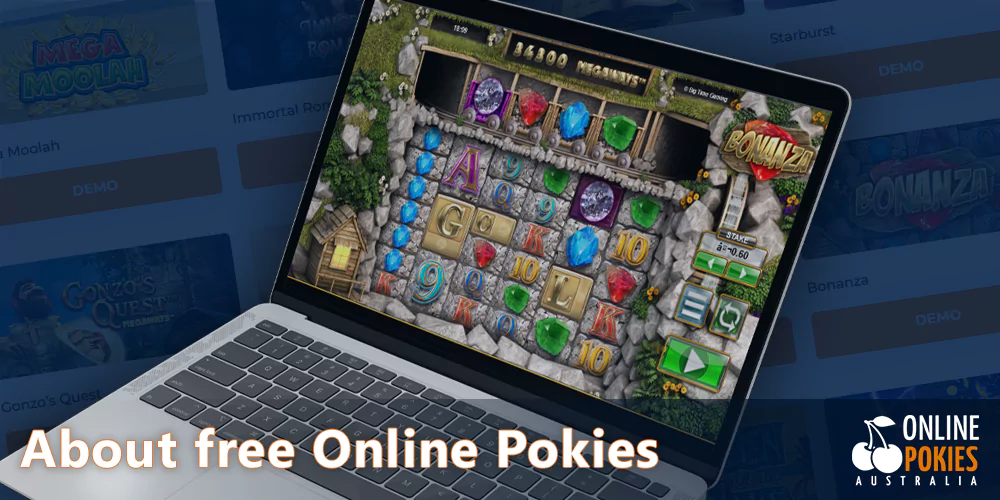 Our free online pokies rating system
It is vital to us that every one of our users gets the most out of the service we offer. We aim to help both newcomers and regular users alike discover interesting games to play for free and have a great gaming experience. That's why we carefully select each slot machine, evaluating them according to the following criteria:
Design and graphics – we assess the involvement factor in the gameplay and how visually appealing the pokie is;
Game features – we assess the presence of special features such as free spins, bonus rounds, special wins, etc.;
Win Factor – we select slots, with an RTP between 92-97%, so that our users have a high chance of winning;
Involvement factor – our experts study the games thoroughly, spending more than 3 hours on each game to assess how much a particular slot is responsible for providing excitement and engagement;
Roots – your safety is also important to us, so we assess games from those suppliers that are licensed and have a good reputation;
Accessibility – we also assess games by their availability at reputable licensed online casinos in Australia to provide you with our site's most popular free slot machines.
These are the main components by which we evaluate and select pokies, to provide only the highest quality and most interesting ones on our website.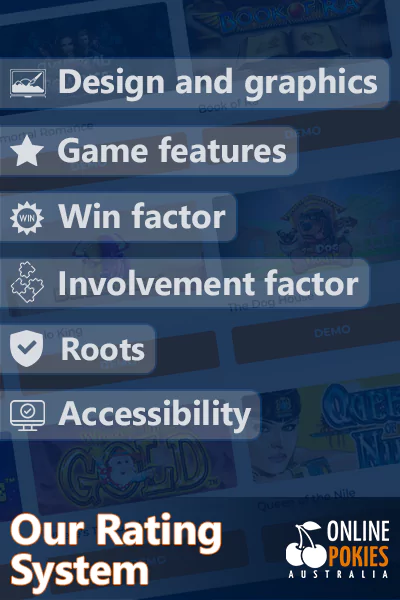 Why choose Online Pokies Australia?
We want you to enjoy the most exciting pokies games and not spend any money on them. All of the games on our website are tested by experts to make sure we offer only quality content, and our pokies reviews remain current and interesting. We also cater to the personal tastes of all our users, which is why we offer a wide variety of free online pokies on various themes, so you can choose games to suit your tastes. We also listen to everyone, so if you have any feedback or suggestions for our products or services, please feel free to contact us via the contact page.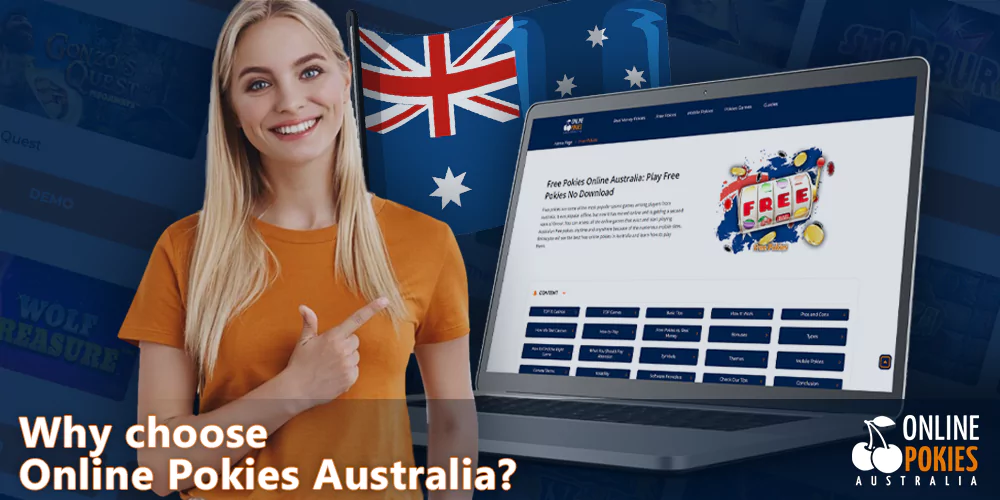 Benefits of free online pokies
The main advantage of free pokies is that you get to try out the functions and understand the rules without spending any real money. It's a great way to try out new slot machines that you've never played before. Free Pokies can also help you get a feel for whether or not you're familiar with certain features and game formats. What's more, we have a wide range of pokies on our website, each of which you can try out in demo mode. We take pride in the fact that our visitors don't need to register with us or pay any money to use our site.