Responsible Gaming
We at Online Pokies Australia respect every one of our pokies users and do our very best to cater to their needs. While the pokies we offer are free and can be very enjoyable, it is also understood that this form of entertainment can involve risk. For this reason, we ask all our users to play pokies games on our site with the utmost care. This page will give you some valuable tips to make your stay on our site a safe and enjoyable one.
What is Responsible Gambling?
Responsible play refers to taking complete control of your playing. You should sensibly set your game time limit, take regular breaks, reduce your playing speed and also spend time playing in a sober state of mind.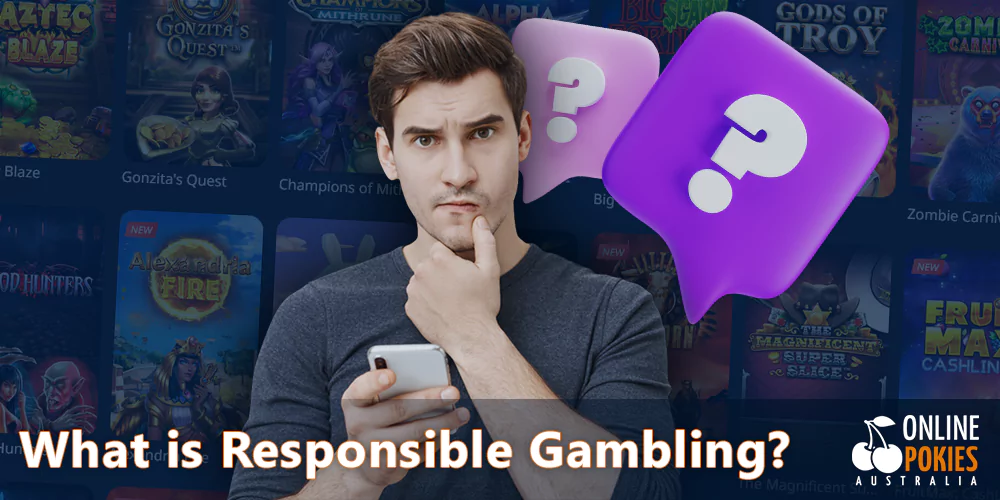 Ways to control your gambling
Gambling can be a great way to spend your leisure time. You may not even notice how much time you spend on a particular pokie, and as a result, a gambling addiction occurs. There are several precautions you can take to protect yourself from situations in which you may be vulnerable while spending time gambling:
Control your playing time. When playing addictive pokies, it is very easy to lose track of time. Therefore, setting a time limit for the game is the right decision for you. By sticking to this setting, you can avoid spending all your free time only on the game and, consequently, eliminate the risk of gambling addiction.
Pause while you play. As with everything in life, moderation is also important when it comes to gaming. If you feel you are spending too much time playing pokies than you intend to, take a break. Distract yourself with a snack and give your eyes a break – it will cause a good effect.
Play in a sober state of mind. Playing while intoxicated is more susceptible to the risk of gambling addiction. Under the influence of drugs, alcohol, or medication, players are more prone to impulsive decisions, ignoring set time limits, and losing control of their clarity of mind.
Self-exclusion feature. This precautionary measure will allow players who develop a gambling addiction to limit their access to pokies. You can take advantage of this service voluntarily by submitting a request to our team.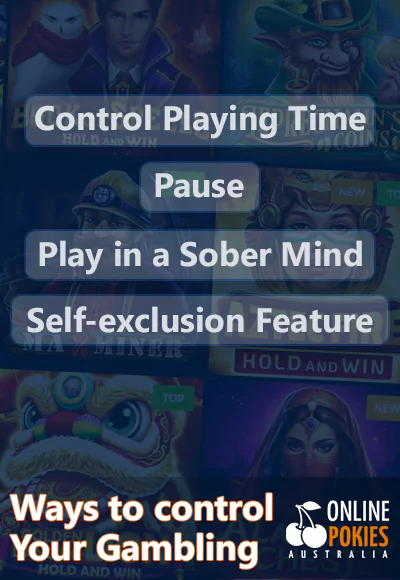 How to recognize a gambling problem?
Unfortunately, most gamblers can't admit to themselves that they have a gambling addiction. More often than not, a gambling addiction can be identified in the following ways:
Gambling affects work, school, and personal relationships;
Feelings of loss of responsibility;
Lying about the amount of time spent gambling;
The uncontrollable desire to join in;
Gambling is a way of escaping problems in real life;
Anger at being warned about gambling addiction by others.
If you recognize any of the signs on this list, don't hesitate to seek help. Several organizations in Australia are committed to helping people with addiction to games.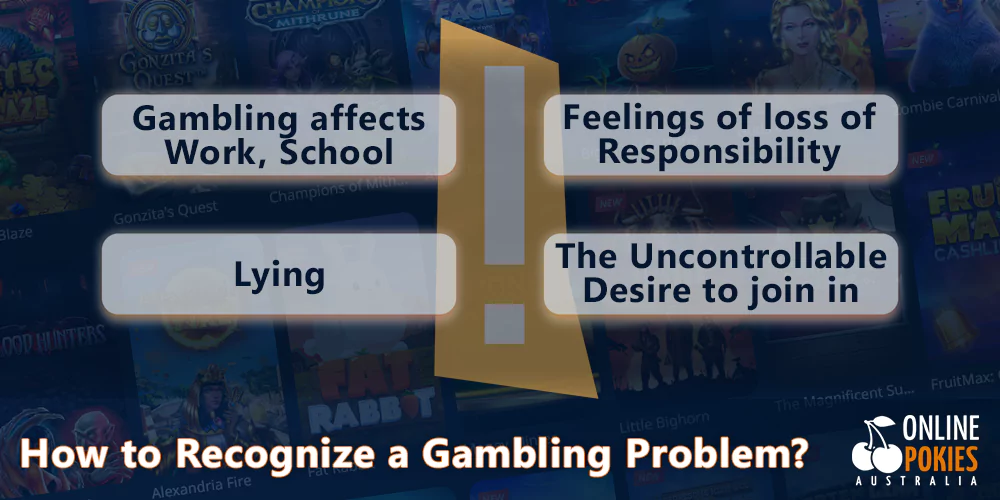 Where to get help?
If you or someone you know has a gambling addiction, don't be discouraged, there is help available. Some organizations in Australia can provide you with help and support with addiction. You can get help from the following organizations:
Gamblers Anonymous Australia – an organization where people with a gambling addiction share their experiences and support each other;
Gambling Help Online provides free help and support for addicted gamblers across Australia;
GambleAware provides free 24/7 online and telephone support for addicted gamblers;
Relationships Australia – an organization providing a range of family relationship services;
Lifeline is a national charity that provides 24/7 support to all Australians who are experiencing moral distress and emotional stress.
If you have a gambling problem you would like to share with someone, contact any of the organizations listed above. And remember, admitting the problem is the first step toward recovery.